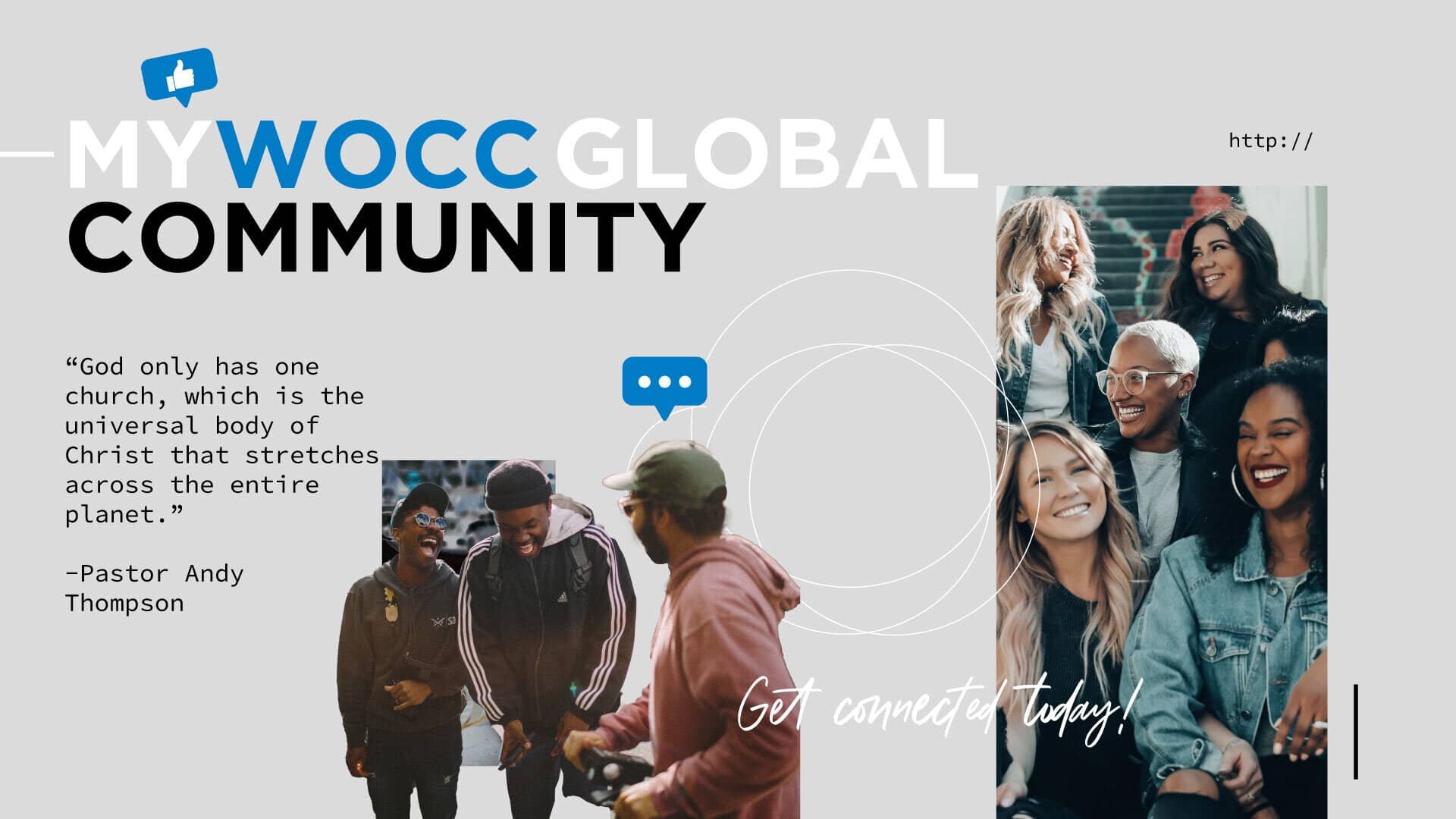 It is our goal to expand our reach globally and to connect with you right where you are.

First Time Guest Support
New Member Services
Next Step Support
Prayer and Counseling
Programs and Events
Global Community Groups
Online Ministry Groups
Biblical Development Classes

What is the myWOCC Global Community?
myWOCC Global Community is a place for people around the world to connect with WOCC and be a part of our community.
How is this different from watching church online?
Joining a group allows you to connect with the World Overcomers family, to meet and engage with others in your area and to ultimately add to your WOCC experience!
I am a first-time guest and would like to know how I can join the WOCC Family?
To learn more about becoming a member of WOCC, Click
here
.
I do not see my location as a group. When will there be a group for my location?
As the demand in your location grows, we are prepared to open a group in your local area. However, you can join our larger WO Global group to get connected now. Click
here
.