We have celebrated 20 years as a church with a Vision for a balanced victory for the God-designed life. A visionary founded World Overcomers Christian Church (WOCC) with great anticipation that the power of the Holy Spirit would bring revival to change our city, region, and our world. Since then, both the local and global impact of WOCC has been so immense that it is hard to truly measure. It is humbling to think about what God is doing for our church!
Victory Park campus will be a community facing center with a state of the art sanctuary that will double as a performing arts center seating 1,500 people. It will also serve as a sports complex with 4 full sized courts, a public daycare, and coffee shop. It is the effort of Pastor Andy Thompson to ensure that the new building continually has the capacity to minister to the people of Raleigh-Durham in numerous ways. Because at World Overcomers we believe that we are charged to come together to do kingdom, not just church!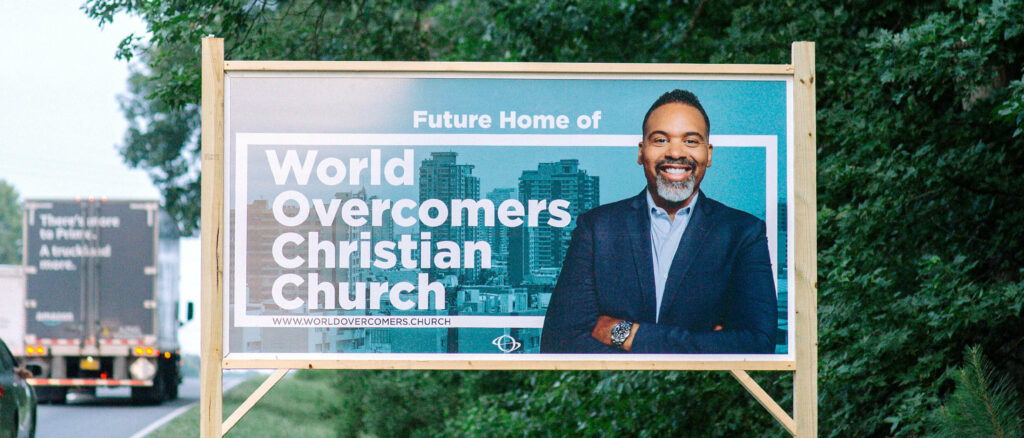 WHAT GOD IS DOING AT WOCC?
As we enter into the next phase, I am even more excited than ever about God's vision for WOCC. In the last few years, we have seen more than 1,324 people give their life to Christ, had tens of thousands come through our doors and watch online, and mentored hundreds more in our Fellowship Groups and Ministries. Our OKids and Student Ministries continue to grow and our virtual online presence reaches tens of thousands of people each month. 
Additionally, our Projects of Hope Community Outreach Ministry has allowed us to connect in our city in more meaningful ways. Through our food pantry initiative we've had the opportunity to assist local families, provide supplies, and feed hundreds of families. Furthermore, we have increased our international missions in regions such as Kenya, Africa — educating students, providing medical supplies, and funding renovations to Kenyan schools. Most importantly, our Overcomers Christian Fellowship Ministry has had the privilege of training evangelist, pastors, and anyone seeking a more intimate relationship with Christ. We strive to spread the Word of God in more profound ways than one. We are an adaptable church that understands the importance of reaching the world at large and bridging the gap particularly as it relates to our younger generations.
WHAT GOD IS DOING AT WOCC?
We are ready to get settled into our new church Home! Considering the growth we have experienced, I believe God is asking us to go beyond the norm. In the first phase of raising money for Victory Park, we have been able to successful gain ownership of land, ensured it was suitable for our new church home, and completed the designs and preliminary renderings of the building as you will see below. Our next phase is a big one as our goal is to raise $10 Million over the next two years with $3 million needed by the summer to begin construction. In an effort to continue to pour into our city, reach the next generation, and advance global missions we are believing that God will continue to do a remarkable work. We're ready and eager to walk in obedience of what He has called WOCC to do, and also understand that we can't do this alon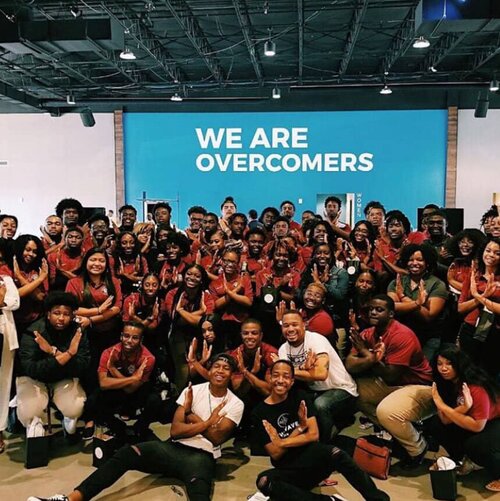 For your convenience we provided a cost calculator to help you understand how you can spread your pledge over time. Once you've selected your pledge, continue to fill in your information and click "Make a Donation". 
Next,follow the prompts to set up your reoccurring donation with the "Each Gift Toward Pledge" value from the calculator. Finally, our finance team will reach out to confirm your pledge and answer any questions you have.
It is time to take the next step in reaching people and building lives. We look forward to taking this journey together!
Victory Park Pledge Calculator
Use the calculator above to see how you can spread your pledge across our Phase 2 pledge campaign
{{ thankYouPage.title }}
{{ thankYouPage.description }}
{{ thankYouPage.order_title }}
{{ getOrder.orderId }}
Victory Park Donation Calculator
{{ item.label }}
{{ item.converted }}
Total
{{ item.data.converted }}
"{{getWooProductName}}" has been added to your cart
Victory Park - Phase 2 Online Pledge Form
SET UP YOUR PLEDGE CONTRIBUTION TODAY
Once you complete your online pledge form, click the link below to set up your automated contribution to Phase 2 Campaign of Victory Park