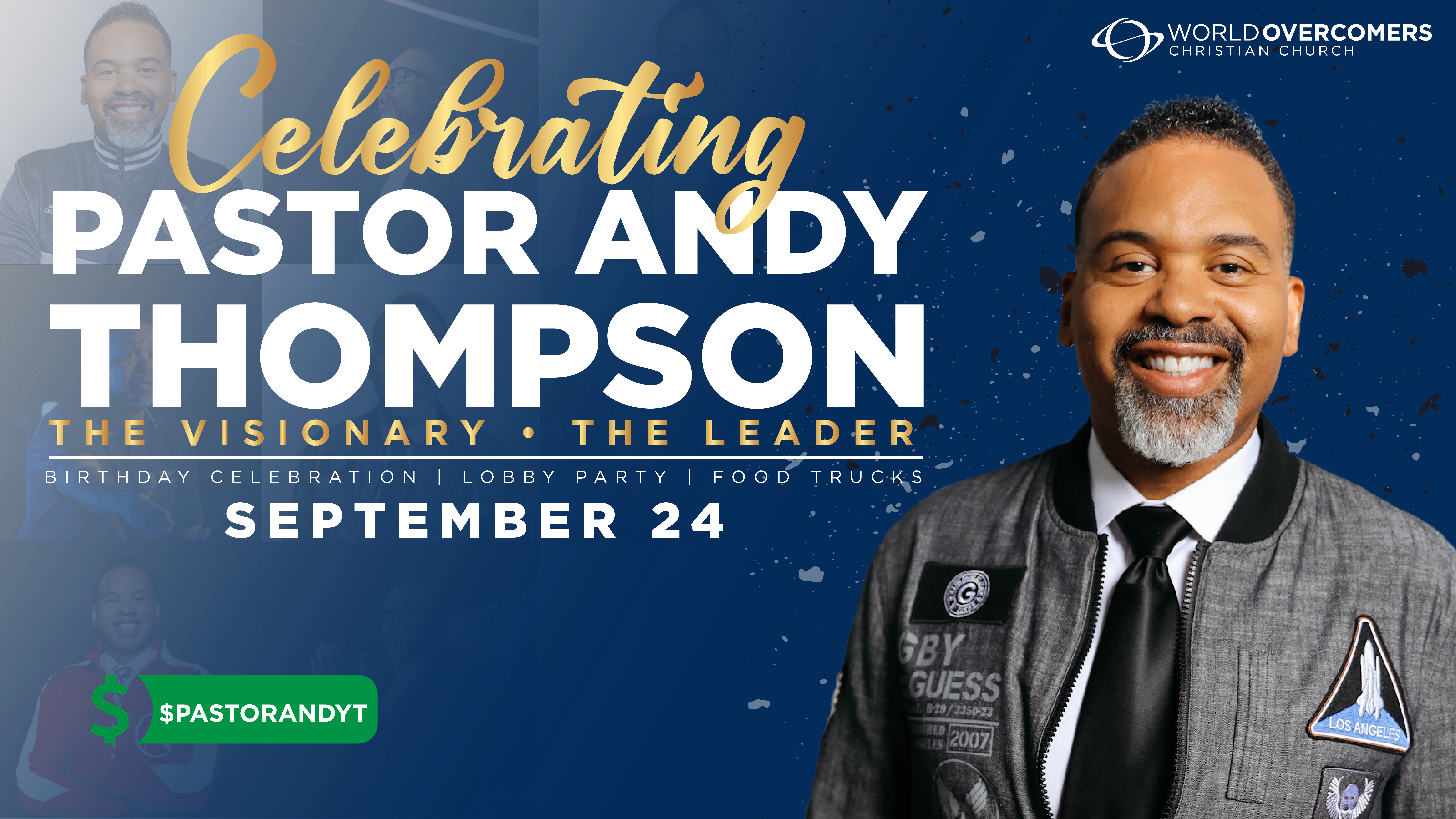 Celebrating Pastor Andy Thompson : The Visionary. The Leader.
September 24 @ 10:00 am
-
1:00 pm
We are delighted to invite you to a very special celebration honoring our leader and visionary.
This service will be a unique and uplifting experience, filled with gratitude, prayer, and reflection on the blessings we have received through Pastor Andy's dedication to not only World Overcomers but the ministry and our community at large. We will also have a special guest speaker, Bishop Ronald L. Godbee (The River Church) along with an uplifting worship experience by our very own, WO Worship.
To make this event even more memorable, we encourage you to bring smiles as post-service, we'll have food trucks, a cupcake reception, and even a small moment to snap a photo with our visionary. If you'd like to share a gift of love, you're welcome to send it directly to Pastor Andy via CashApp using $PastorAndyT.
We're looking forward to sharing our love and appreciation for Pastor Andy's faithfulness, vision, and leadership to our church and the Kingdom